Saturday Morning: 11:00 AM - 12:30 PM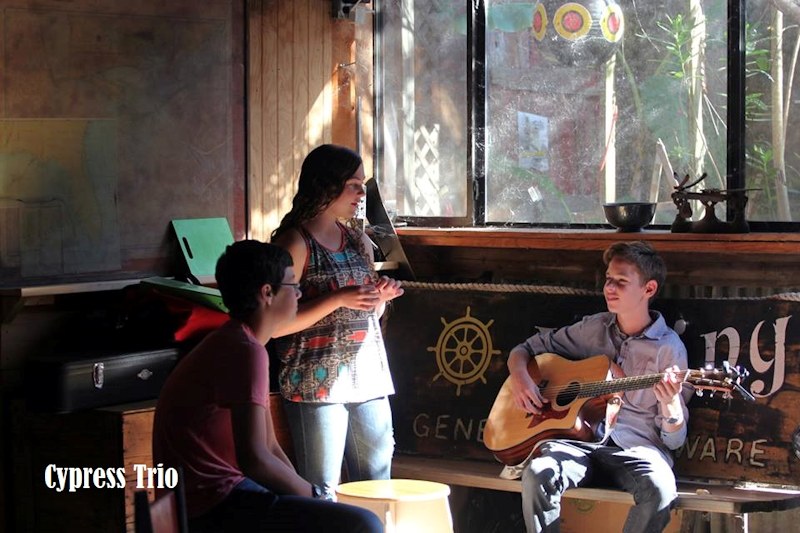 Based out of Gulf County Florida, Cypress Trio plays a mix of pop and soft rock music. The band combines acoustic guitar, drums and vocals to create a unique tone enjoyed by all ages.

Band members Morgan (vocals), Zack (guitar) and Joel (drums) have performed at regional venues including weddings and community festivals.